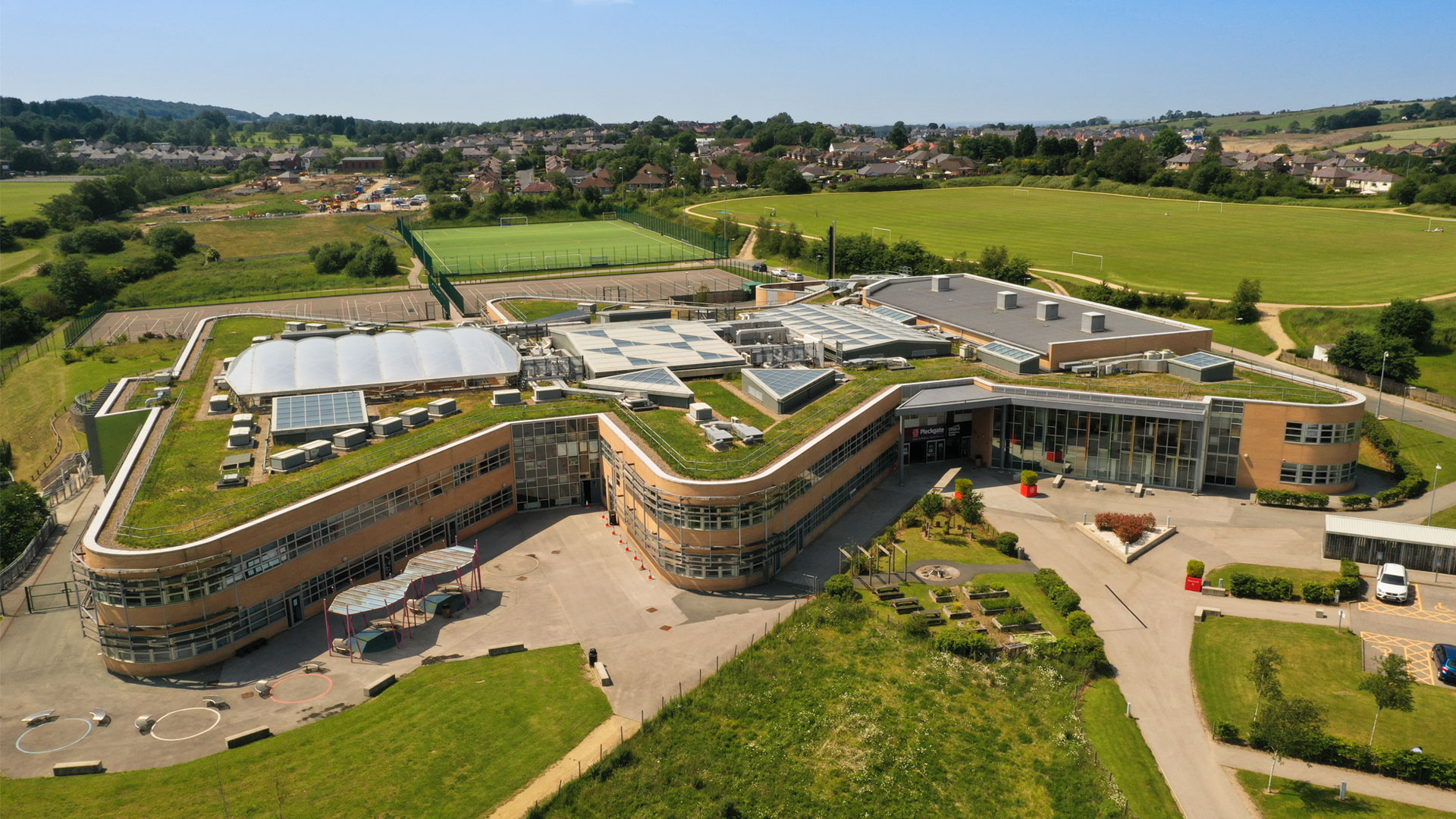 Pleckgate High School is celebrating an 'Outstanding' Ofsted report – sweeping the board in all four categories. We are proud to be able to inform everyone that Pleckgate has been judged outstanding in effectiveness of leadership and management; outstanding in the quality of teaching, learning and assessment; outstanding in personal development, behaviour and welfare and outstanding in the final category, outcomes for pupils.
"We are absolutely delighted," said Headteacher Mark Cocker. "It's down to the dedication of the staff, the pupils, their parents and guardians, the governing body, academy trust, the wider community and everyone connected with the school. Since I arrived we have been on a journey to outstanding, we have known over the last couple of years that our school is excellent – and Ofsted agree."
It's a rapid rise for Pleckgate who, in 2013, were judged 'Inadequate' by Ofsted. In the last Ofsted inspection in March 2015, the school was then deemed 'Requires Improvement.'
Mr Cocker took over as Headteacher in January 2016 with the school becoming an Academy the following month, as part of the Education Partnership Trust. This is our first Ofsted inspection since then and the inspectors were full of praise for the school and their transformation over the last few years. They especially praised our 'inspiring headteacher,' 'outstanding teaching' and 'excellent leadership.'
The report states;
"The community of Pleckgate has a local secondary school it can be proud of. It provides an excellent education for all its pupils. They flourish in a bright, positive and secure environment.
"There is a great sense of industry and endeavour around the school. Pupils are evidently happy and feel valued.
"Outstanding leadership by the (Education Partnership) Trust, governors and the new headteacher has transformed the culture of the school. Pupils and staff work as a team to a common goal: To excel."
Pleckgate won an Educational Outcomes Award in 2017, meaning we were among the best performing secondary schools in the country, we were hailed as a 'Beacon of Success' by the DoE recently and our maths GCSE results put our high achievers in the top one per cent in the country under the new Progress 8 measures. Our fantastic RE department also won a coveted gold level Quality Mark this year.
The Ofsted inspectors recognised the strength of our school,  praising the 'high quality curriculum' and highlighted: "The achievement of pupils in mathematics has been very strong for many years." They noted the school is oversubscribed now for Year Sevens, how pupils take part in 'enriching activities' such as the school council and working with local charities and sport features highly.
The report stated:
"Pleckgate High School pupils are proud of their school and are keen to tell you about it."
It continued to highlight Pleckgate as a 'harmonious school' and stated: 'Pupils at Pleckgate are extremely well-prepared for their next stages in education and training."